Libertarian Party of Delaware County
Your free society advocates.
Team Personal Responsibility
I am for helping others voluntarily 📢
Team Liberty
I am for open markets 📢
Previous
Next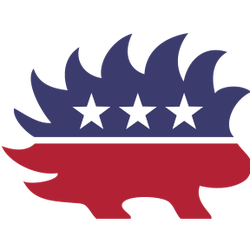 LPDELCO
Libertarian Party of Delaware County
About Us
Our purpose is to promote Libertarianism through politically informative activities, as a direct subsidiary of the Libertarian Party of Pennsylvania. We plan events to help provide the networking and organizational tools you'll need to become actively involved in advancing Liberty in this county; through educating our neighbors and carrying out effective action programs, we can influence elections and legislation at all levels.
Libertarians believe all individuals should be free to live their lives and pursue their interests as they see fit as long as they do no harm to another.
Principles
Justice
Prosperity
Responsibility
Tolerance
Cooperation
Peace
Elected Officials
Libertarian
We regularly meet on Third Wednesdays for committee discussions. Our general meetings are in the winter. Although we try to meet person to person, we also accommodate online meetings.
© Libertarian Party of Delaware County, PO BOX 404 Media PA 19063 | Powered by local Libertarians, for all to use freely.